HERBERT'S CAPITAL CASE FILE CAN BE VIEWED BY ACCESSING
ujsportal.pacourts.us

Commonwealth v.Blakeney No.404 cap
or
CP-22-CR-1773-2000
HERBERT'S APPEALS ARE WITH THE PA. SUPREME COURT AT PRESENT
No. 653 Capital Appeals Docket.
Please note: The case notes and Appeal documents are vast due to the complicated issues involved. It is impossible for me to put all documents on this website. Please contact us should you require something specific. Thankyou.


Check out Herbert's new Blog Website. Read about the horror of abuse, child abuse, rape, drugs and murder. Shocking and graphic but TRUE . A family affair!
http://talktoluqman.wix.com/herbert-j-blakeney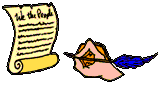 YOU HAVE ENTERED THE WEBSITE OF
HERBERT J. BLAKENEY FB-5713
A WRONGFULLY CONVICTED DEATH ROW PRISONER.
HERE YOU'LL BE ABLE TO ACCESS THE SEEDY WORLD
OF OFFICIAL PERJURY, READ THE CIVIL
RIGHTS COMPLAINT, SIGN HERBERT'S PETITION AND
DONATE TO HIS LEGAL FUND TO OBTAIN JUSTICE.
YOU CAN ALSO COMMENT ON WHAT YOU READ, ASK
QUESTIONS OR JUST SAY HI!